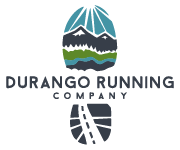 Tate Lagasca
Background
http://alaptopshoppe.com/category/uncategorized/ I began running cross country in early high school at Coronado in Colorado Springs. By my junior year track and cross country had become a major part of my life. I signed with Fort Lewis College, a NCAA D2 Cross Country program where i competed for four seasons (2012-2015). Following my college career, to the persuasion of my peers, I began running trail races. This allowed me to combine my love of nature and suffering. I am still trying to figure out what the heck I am doing.
roaccutane fiyatı devlet karşılıyormu
Favorite Place to Run
http://themoderndaytwinmom.com/2014/05/traveling-with-twins/?relatedposts=1 The San Juans
Races and Adventures Planned for 2018
Pikes Peak Ascent
The Rut 50k
Accomplishments
4th 2016 Kendall Mtn Run
9th 2017 Speedgoat
11th 2017 Pikes Peak Ascent
1st 2017 Hogsback Tequila Mile
Rim to Rim to Rim
Colorado Trail Relay.